Florida Spotlight: Five players just outside the 2020 Rivals Top 100
CLASS OF 2019 RANKINGS: Rivals250 | State | Position | Team
Last week, Rivals.com released the initial Top 100 for the class of 2020. Soon, the list will expand to include 250 prospects. Prospects from around the country will be looking to earn their way onto said list, so today we have a look at five players from the state of Florida that could see their names when the rankings expand.
RELATED: Top 100 players for 2020
1. JONATHAN DENIS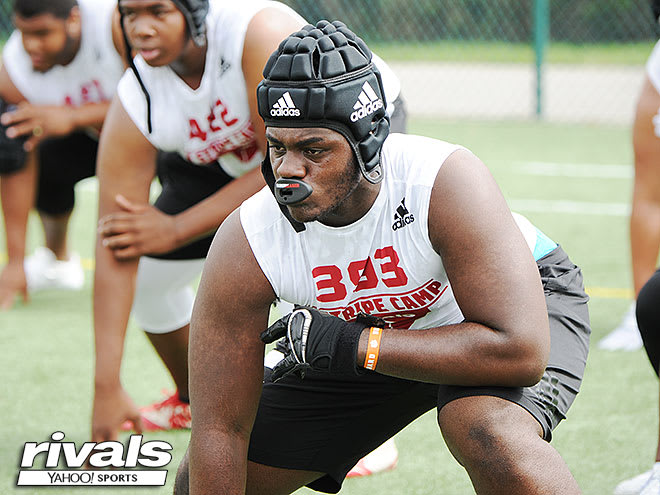 Denis, who has incredible size, plays for an upstart South Dade team that is suddenly deep with top-level talent. He's high school teammates with Rivals100 wide receiver Frank Ladson and fellow buzzworthy offensive lineman Jose Mirabal, who also just missed the 2020 Rivals Top 100. Denis has seen his stock soar this offseason, as he now holds offers from schools such as Florida, Miami and Florida State. The 6-foot-3 lineman is considered a Miami lean as things stand now, but other schools have plenty of time to change that.
2. WILLIE MOISE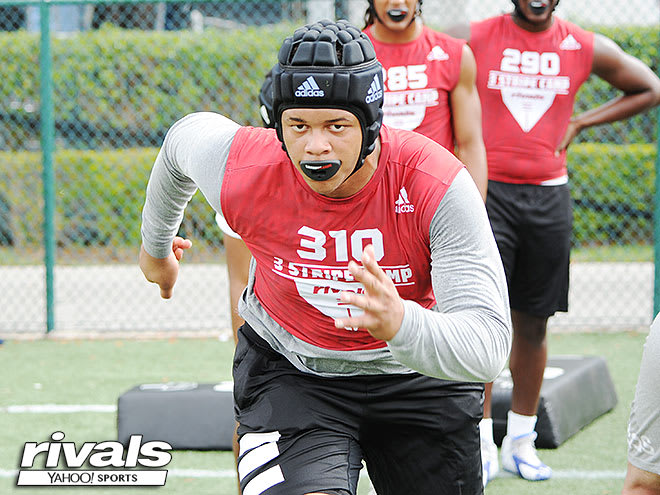 Moise recently committed to Miami, and he did so even though he had offers from LSU, Tennessee and others. The 275-pound defensive tackle projects as a star at the college level and will likely fulfill that prophecy as he adds even more size. Moise has the frame to carry more weight. As long as he retains his athleticism as he grows, Miami is getting a potential all-conference selection. There's plenty to like about him, and he should see a number of schools attempt to pry him away from the Hurricanes before he signs a letter of intent.
3. MARCUS ROSEMY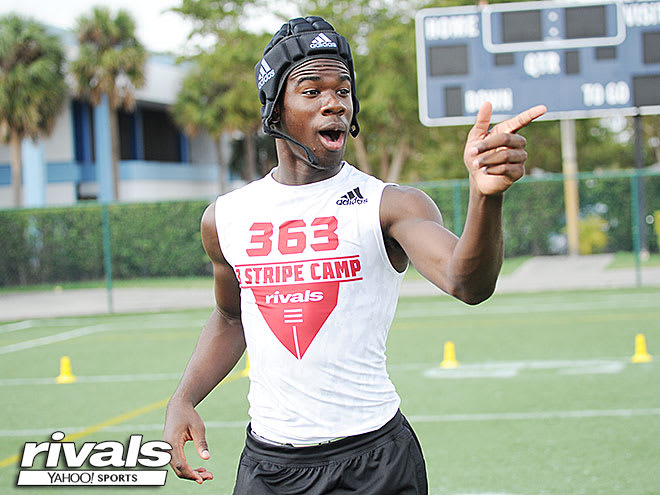 Rosemy dashed onto the scene at the start of the offseason, and he has looked like a top 250 prospect ever since. The St. Thomas Aquinas High School receiver has solid size and will get every opportunity to shine at a buzzed-about high school program this fall. Aquinas has a long history of producing sought-after wide receivers, and the 6-foot-1 standout is next in line. Just a sophomore, Rosemy already has offers from schools such as Florida, Georgia, Boston College and Illinois. There's plenty of reason to think that list will grow in the year ahead.
4. MARCUS DUMERVIL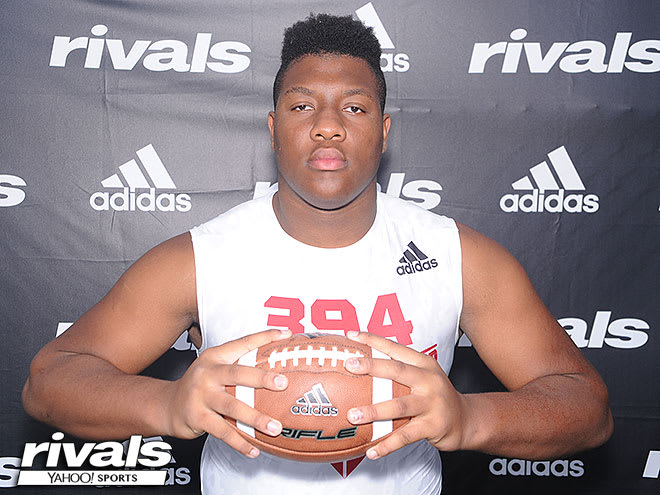 Dumervil plays at the same powerhouse high school as Rosemy, so he never really flew under the radar. The versatile lineman has been on the recruiting radar for more than a year now, and he holds offers from a long list of major programs, including Miami, Michigan, Ohio State and Florida. Dumervil is taking his time when it comes to the recruiting process, so it's hard to project his landing spot at this early juncture.
5. JOVENS JANVIER 
Janvier doesn't have the marquee offers of the other players on this list, but he certainly has the size and potential to land major interest in the coming months. He'll need to become a bit more nimble and drop a touch of bad wright before he's truly ready to shine, but his ceiling is incredibly high. Janvier has had a nice camp season thus far and recently landed his first SEC offer (Florida). He isn't a polished lineman yet, but he has the tools to be a special prospect. It will be interesting to see where the year ahead takes him.