OPINION: NCAA was willing to do anything to nail UM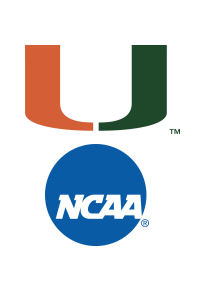 I guess now we know the brutal truth about what people have said for years, that often when you sleep with the devil you better be prepared for the risks that go along with it.
We didn't know that included becoming the devil yourself.
And so right there was the NCAA on Wednesday -- humiliated and tarnished and wearing horns on a day that will live in infamy for college football's ruling body - all because its enforcement office was willing to do just about anything to put the University of Miami football program into a body bag.
Yes, anything. There is no better way to describe allowing yourself to be entranced by a convicted Ponzi schemer calling the shots from his jail cell on what really was a ruthless vendetta against one of college football's greatest brands of the past three decades.
The NCAA took Nevin Shapiro's word for so many things that it even hired his attorney, Maria Elena Perez, to help it build the case intended to crush the University of Miami.
Hired his attorney, a Miami graduate with more affection for Shapiro's money than her alma mater.
Hired her at the same time it was investigating Nevin's wrongdoings.
Used her as a pawn to try to get more juice for its investigation, never mind that the contents of her depositions were not even admissible evidence into the NCAA's own investigations by the NCAA's own policies.
The star witness - it's believed to be Nevin's sidekick, former equipment manager Sean Pee Wee Allen, who has redefined Miami Vice because he has so many of them.
How does the NCAA rebound from this?
How does it ever investigate anybody again?
And if it can't be trusted to police its institutions with integrity, who can?
Is the typical PR move of hiding behind an investigation of the wrongdoings, one that was announced Wednesday, really going to cut it this time?
I don't think so.
What happened Wednesday, with the entire investigation of wrongdoings at Miami blowing up in the NCAA's face, was a game changer.
Nobody knows where it will go from here. But it won't be going where it was intended to go. The likelihood is that this case will never see the Committee on Infractions. Sources tell me that there is almost certain to be a decision that the price Miami has already paid by sitting out two bowl games will be the price deemed that it must pay.
Individuals involved might still be in some trouble, but not all of them. The attorneys are having a field day with these latest revelations.
The NCAA has been hit by a Mack Truck driving with such force that it's even worse than that suffered by Miami when Nevin Shapiro slithered his way into the lives of its players, coaches and administrators.
The cold truth is that the NCAA was screwed the minute Yahoo Sports decided to run with its initial report on Shapiro's allegations, which was substantiated primarily by unnamed sources.
Shapiro's tales were sensational stuff, all about wild nights on the town with players and coaches, strip clubs and prostitutes, even an abortion.
They mesmerized so many people, from writers and editors to people all around the country whose interest was fueled by the thought that this actually was going to be The U going down.
There was too much cheering going on around America the day that story broke.
And, quite honestly, there was too much cheering going on Wednesday when the news came down that the NCAA had botched its biggest, most high profile case.
A proud day for Miami? Not really. Vindication? No. This entire mess has been too damaging. Too much bad publicity. Too many innocent kids missing championship games and bowl games. Too many lives impacted.
But Miami was never going down. Here is why. The chances of the majority of that stuff that Shapiro was spewing to the Feds and to Yahoo and everyone in between was never going to be proven. The chances that most of them could be substantiated were almost minuscule.
No former player, who had zero obligations to the NCAA, was going to discuss them even if they were true, which some of them most certainly were. The only confirmations were going to come primarily from people with zero credibility, like Pee Wee Allen, the guys whose testimony was so critical that it was orchestrated in collusion with Shapiro's attorneys, the NCAA version of its own death penalty.
The NCAA could send out all the dumb threatening letters that it wanted, and man that one it sent out was dumb. But nobody was going to care. Even in times that mistakes were made, and some were definitely made in this situation, Canes were not going to rat out Canes.
Think about the stupidity of what was going on. The NCAA was left with a case where, football-wise, the primary targets were Aubrey Hill and Clint Hurtt.
Their greatest sins - giving a couple high school kids a ride down the Turnpike when they didn't have enough money in their pockets for gas, in the case of Hill, and giving them a place to sleep so they wouldn't have to snooze on some floor, in the case of Hurtt.
Those were violations, no question. But did they warrant all of this, hundreds of thousands of dollars of costs, all this drama, lost careers, even if temporarily, and reputations?
How about basketball coach Jorge Fernandez, who used some frequent flier miles to help out a couple players who could not afford plane tickets and thought it was so minor that he even used his university email account to order the tickets. Fernandez is out of work over it. Hasn't there always been something more wrong with this entire fiasco? Wasn't Wednesday's turn of events almost inevitable?
So yeah, the NCAA was a victim in more ways than one the day Shapiro landed at its doorstep.
That's because people were so fired up over the sensational details of this case that now the NCAA would look like fools if it didn't come back with the goods when its investigation was over. Its Department of Enforcement would be a mockery, laughed at from coast to coast.
Under that kind of pressure, the entire enforcement division and its process caved in.
It took any chance it needed to take to try to get some goods on Miami. It slept with the Devil and put Nevin Shapiro's attorney on its payroll because she could provide investigators with some information to enter into evidence, no matter if it would be deemed truth or fiction. It reduced itself to embarrassing pressure tactics to try to get individuals in what has been college football's greatest brotherhood to turn on each other over boat rides out on Biscayne Bay.
And those are the things we know about. Think of how many more skeletons must be buried out there somewhere.
The University of Miami has suffered enormously the past couple years, branded a rogue institution in a world full of many that are massively more illicit. Mistakes? Yes, there were many. But those close to the program know there aren't too many real boosters at Miami. There might be some who will take a kid to dinner out of kindness. But there are not too many recruits finding bags of cash at their door.
And because this Canes Nation was its prized target the past two years, because there really was not much there no matter how badly it needed for there to be a mountain of evidence, the NCAA went down harder than The U did on Wednesday.
You can be certain a motion to dismiss from Miami is waiting at NCAA Chief Mark Emmert's door this morning.
If Emmert is smart, with all those powers that he clearly has or believes that he has until some judge out there strips him of them, that motion will be granted.
Miami will move on and the NCAA must move on also from this stinker of a case where both institutions stared eye to eye with the devil, and one of them grimaced in pain and the other one made the foolish decision to dance.