Braxton: UM official visit gave me "things to think about," decision coming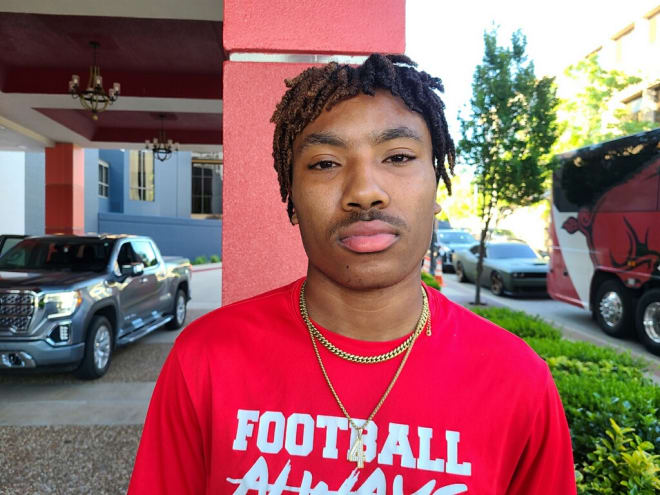 Frisco (Tex.) Lone Star High School CB Jaylon Braxton told CaneSport he was announcing his decommitment from Michigan State yesterday.
Today?
With his Miami official visit wrapping up, Braxton says he's down to a final three of Miami, Arkansas and Michigan State.
He's announcing on his mother's birthday, July 9.
"The Miami visit went great, me and my family loved it" said Braxton, who took the trip with his parents, sister and brother. "I really enjoyed it, just being around the players and coaching staff. I liked them, and the scheme they run on defense."
His player host was Elijah Arroyo, who was his former teammate at Independence before he transferred to Lone Star High.
"That was good, he had great things to day, was saying you come here you have a big opportunity, can do anything you want," Braxton said.
Braxton also says the consistent message he got from Cane coaches was "that I can come here and play early, that the one thing I need to do is get stronger but that I really fit in their scheme."
So did this visit help Miami's chances?
"Yes, it did," Braxton said. "I have some things to think about now."
As a follow-up to that comment, he was asked if that means perhaps heading into the visit he wasn't as serious about UM as others.
"It's not that," Braxton said. "I was serious about Miami before, it's just now I really have to think."
CaneSport's take
This is looking like a Miami-Arkansas battle (he also shared today that he decommitted from Michigan State because "I felt I jumped the gun too early, still had others to visit"), and with his announcement next month UM has the last word. It was also a good sign he announced his decommitment publicly during the Cane trip. We would not be at all surprised if he winds up a Cane. But he says he's going to go home, talk to family and go over all his notes to arrive at the decision he'll announce July 9. So stay tuned. "Everyone is neutral, I'm going to look overall and decide which is best for me," Braxton said. Also of note: At Legends Camp Braxton spent time with former Cane great Antrel Rolle. "He was just saying all the things you can accomplish at Miami, stuff like that," Braxton said.