Rivals Camp Series Miami: Five prospects now on the radar
Armella wasn't exactly a total unknown coming into Sunday's camp. The freshman already holds offers from Florida State, Auburn, Michigan and a few others, but it's now clear that the class of 2022 tackle has a chance to be a truly elite prospect. A Florida State legacy recruit, Armella took home offensive line MVP honors after dominating one-on-ones and managing to stand out in an offensive line group that included multiple national recruits. If the young lineman continues his current trajectory, he'll have a chance to choose any college he'd like.
*****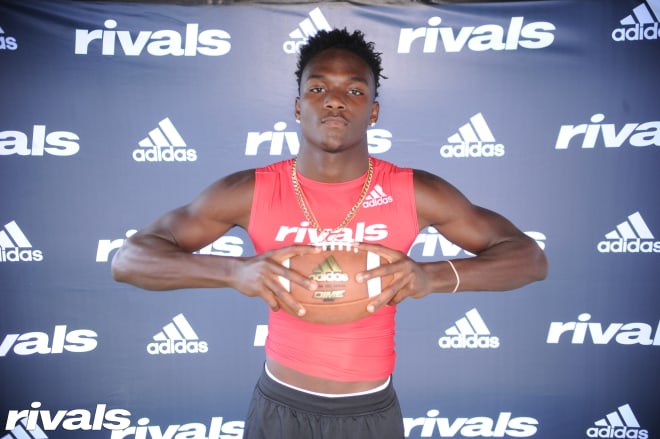 Ingraham was one of the few defensive backs that got to participate in the showcase portion of the one-on-one period. His length and ability to disrupt receivers and their timing with the quarterbacks help him have a lot of success. Boston College is the biggest of his few offers right now but more are surely on the way.
*****
Nolton is incredibly young and incredibly lean, but his frame and long arms make him effective. A class of 2022 prospect, Nolton has been popping up at events pretty regularly over the last year and seems to get better with each passing month. He'll need to add muscle, sure, but he's been blessed with incredible athleticism and the type of frame that college coaches love. As he fills out, he'll see scholarship offers arrive.
*****
Peterson wasn't the tallest linebacker at the camp on Sunday but he was pretty fast and had long arms. That speed and length helped him knock down plenty of passes that looked like they would be completions. Peterson doesn't have any offers yet but some of the smaller Florida programs have shown some interest in him.
*****
UAB was the first program to offer Vattiato and the Blazers certainly won't be the last. Vattiato nearly won the MVP award. He has great mechanics and crisp footwork. Most of the time his passes were thrown accurately but he had a hard time adjusting his timing with the receivers.